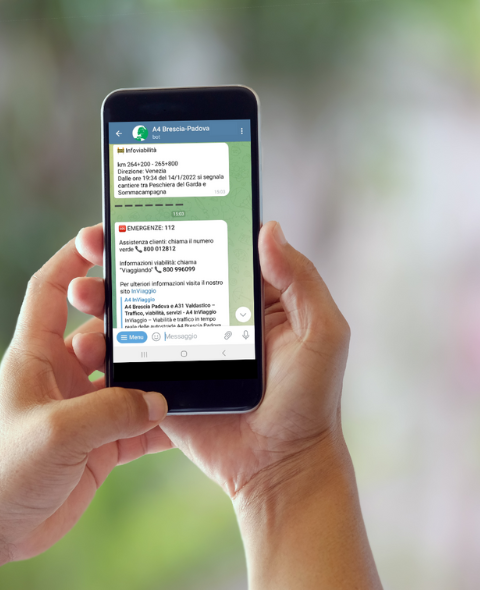 Better organize your trip
Autostrada Brescia Verona Vicenza Padova has activated the new Telegram chatbot service, an additional tool that allows you to be notified in advance about construction sites along the routes and stay up-to-date on traffic news.
Better plan your trip:
Download the Telegram App;
Follow @autobspd or search for "A4 Brescia-Padova and A31 Valdastico."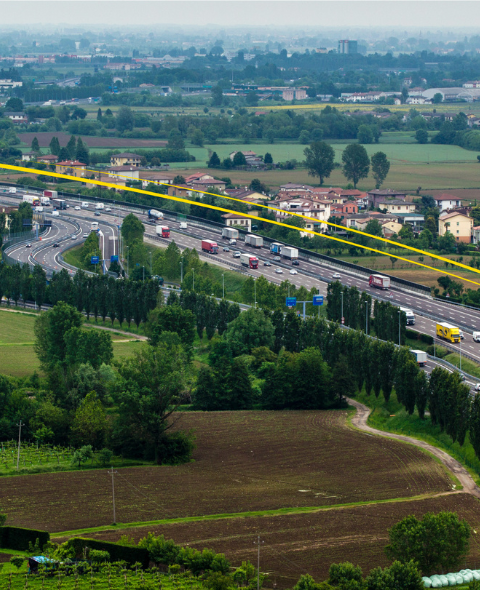 Our commitment for a safe and efficient mobility
Autostrada Brescia Verona Vicenza Padova has taken action to proactively manage the interference on the road system and traffic dictated by the high-speed construction sites, adopting an innovative approach in order to mitigate the impacts.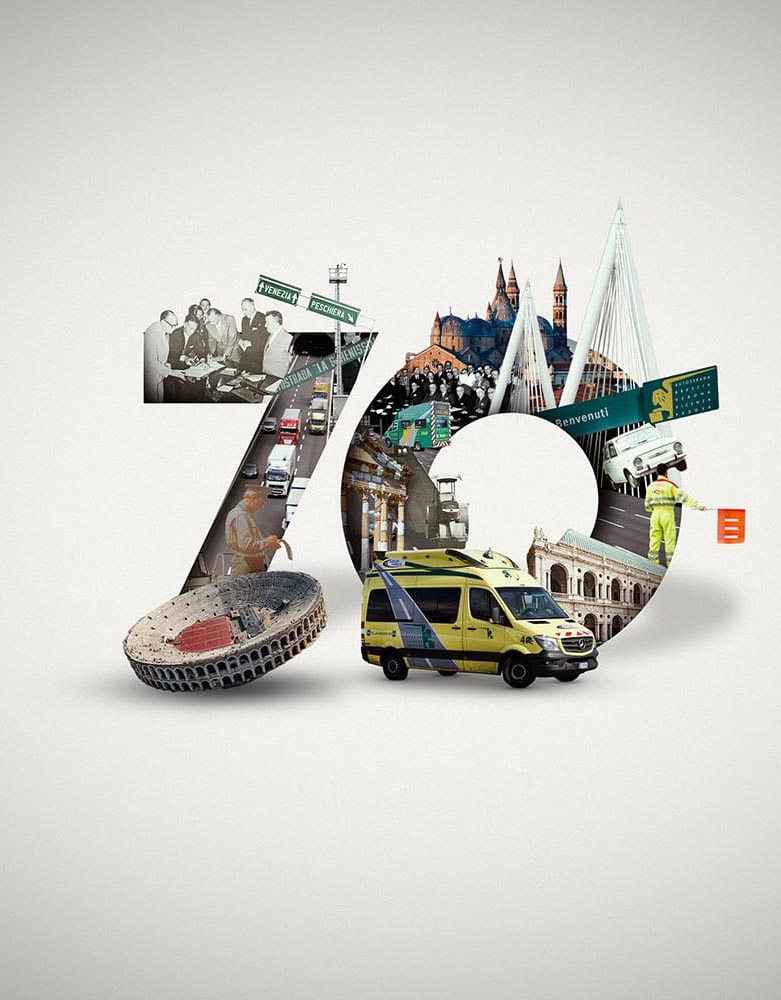 1952-2022
A 70-year journey
Dal 9 giugno 1952 anni l'Autostrada Brescia Verona Vicenza Padova partecipa attivamente allo sviluppo socio economico delle province attraversate, unendo persone, imprese e territori.
The history of the A4 Brescia-Padua
Our motorway
Our network stands out for its top-quality standards in terms of traffic flow, safety and maintenance.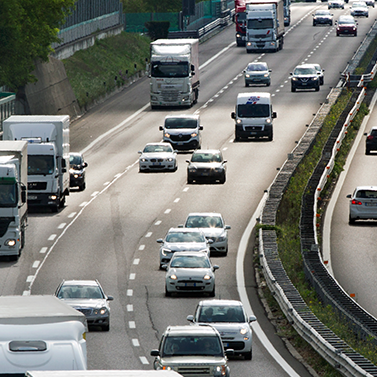 Traffic
We ensure that traffic flows as smoothly as possible at the same time as guaranteeing drivers' comfort, because we know that these factors add to the quality of our service. To this end, the Company has designed and implemented a number of measures to ensure that your journey is as safe as possible and that the traffic flows as smoothly as possible.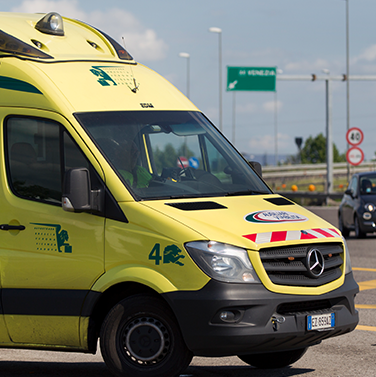 Safety
Safety is undoubtedly the most important feature of the quality service provided to customers. To this end, we use our experience and professional approach, together with suitable technology, to manage the main structural indicators.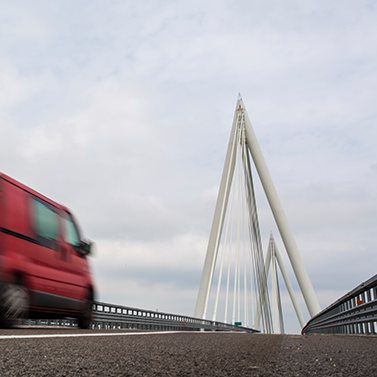 Projects
We are committed, on a daily basis, to planning, adapting and modernising the stretch of motorway falling under our responsibility. Our work is characterised by new initiatives, new techniques and new tools and methods to best plan and build infrastructure.
Information and assistance
Being well-informed when you travel means staying safe. Check with our customer service and support department before setting off to get all the up-to-date information you need in real time.

News, notifications and decrees

Tolls
Customer support